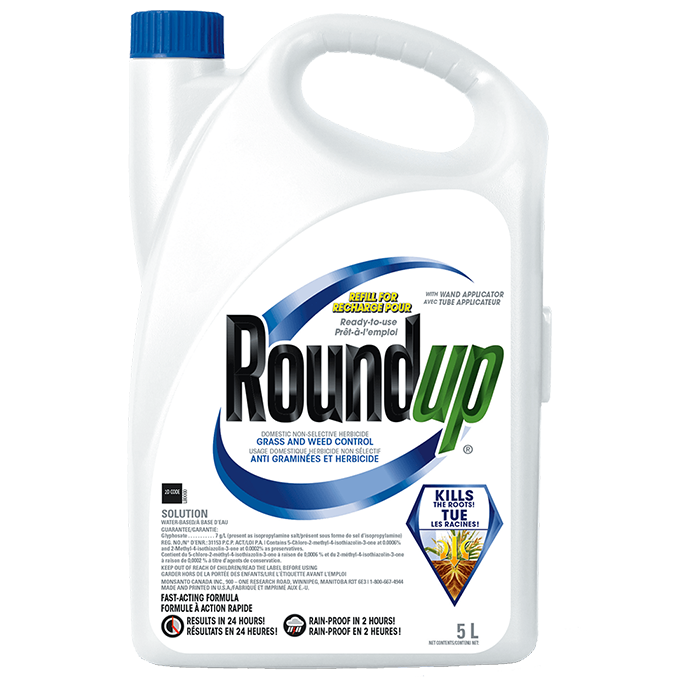 Round Up Ready To Use Refill 5L
Item # 400-3035010
$36.50
IN STOCK
Roundup® 5L Refill, a non selective grass and weed killer, controls most annual and perennial grasses, including lawn grasses, broadleaf weeds and brush (i.e. virtually anything that is green and growing). This product is absorbed by the leaves and moves throughout stem and roots to control the entire plant. visible symptoms of control such as browning or yellowing of leaves will occur within 1-2 days.
Shipping info
Free Truck Delivery
On Orders over $500 before taxes. A $100 minimum order is required for truck delivery with a $50 fee. Orders between $250 - $499 have a delivery fee of $25.
Sharpe delivery routes are limited to specific areas of Ontario, use the postal code feature below to see if you qualify.
Delivery Area
Please enter your postal code to see if you fall within our delivery area and to check shipping lead times.
---
Other Shipping Options
Select shipping options at checkout
Ship to Store Available
Courier Options Available
Orders over $150 (before tax) and shipped by courier qualify for 50% off shipping.
---
Please note that split shipping is not available at this time.