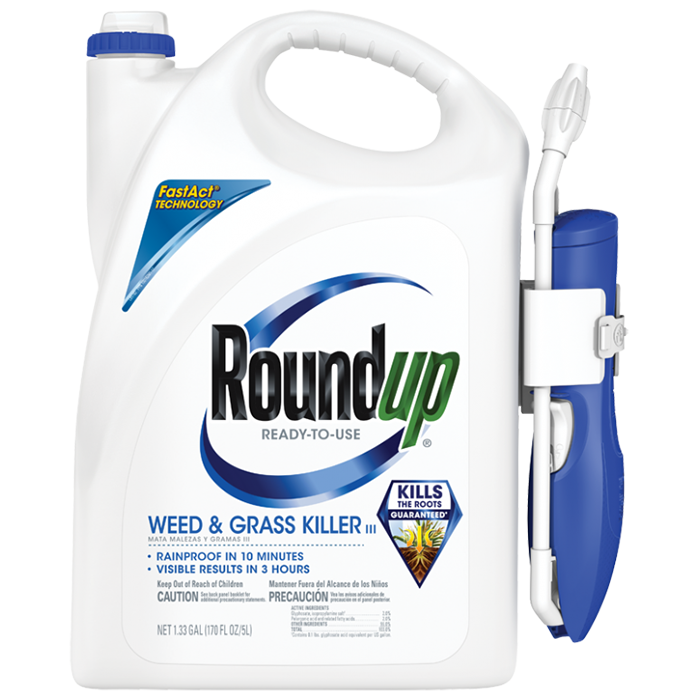 Round Up Ready To Use With Comfort Wand 5L
Item # 400-200004
$47.50
IN STOCK
Kill the toughest weeds and grasses down to the root with Roundup® Ready-To-Use Weed & Grass Killer III! The formula is ideal for use in and around vegetable gardens, flower beds, tree rings and mulched beds, as well as on cracks in driveways, walkways and patios. This convenient, no-mix formula is rainproof in just 10 minutes—AND you get visible results in 3 hours. Kill weeds faster with Roundup®.
Shipping info
Free Truck Delivery
On Orders over $500 before taxes. A $100 minimum order is required for truck delivery with a $50 fee. Orders between $250 - $499 have a delivery fee of $25.
Sharpe delivery routes are limited to specific areas of Ontario, use the postal code feature below to see if you qualify.
Delivery Area
Please enter your postal code to see if you fall within our delivery area and to check shipping lead times.
---
Other Shipping Options
Select shipping options at checkout
Ship to Store Available
Courier Options Available
Orders over $150 (before tax) and shipped by courier qualify for 50% off shipping.
---
Please note that split shipping is not available at this time.