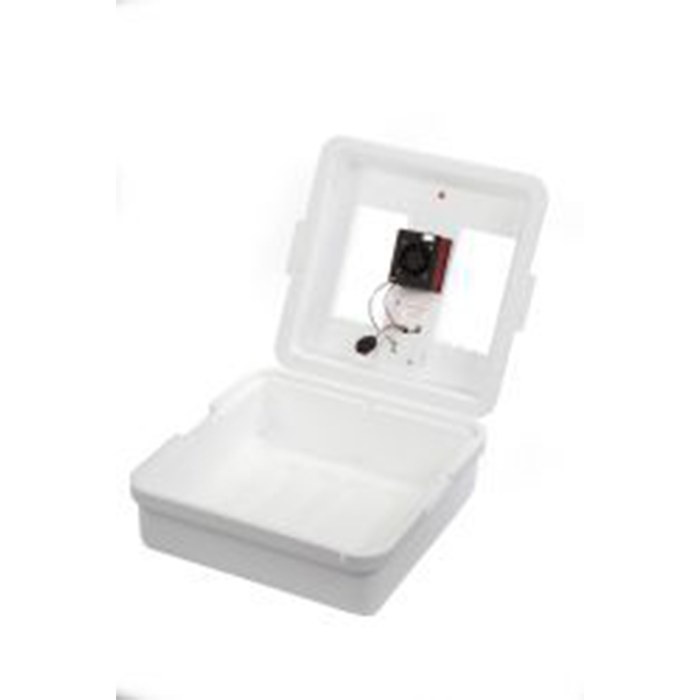 Little Giant
Little Giant Circulated Air Incubator
Item # 260-115073
IN STOCK ONLINE
Size : 18''L x 19''W x 6.5''H
Sets the standard for incubating and hatching eggs, with updated digital technology. Built-in fan constantly circulates the air to maintain a proper temperature throughout the incubator, eliminating harmful hot and cold spots. Durable styrofoam retains warmth, generated by a gentle heating element controlled by a highly dependable, digital control board. The LCD display with LED light shows accurate temperature and humidity readings instantly. The self-regulating control board adjusts the temperature to suit varying environments. The built-in digital hydrometer and moisture channels help maintain humidity, a key factor in egg health. Plastic mesh screen safely supports eggs during hatch period and is also dishwasher safe. Two 4 inch by 8 inch viewing windows allow for monitoring the hatching process and are great for educational purposes. Holds 41 large chicken eggs or up to 120 bantam or quail eggs when used with the Little Giant Automatic Egg Turner (sold separately). This product is intended for general poultry hobbyists and is not recommended for professional or commercial use or for incubating exotic birds or reptiles.
Automatic egg turner is available for this incubator, sold separately.
Shipping info
Free Truck Delivery
On Orders over $500 before taxes. A $100 minimum order is required for truck delivery with a $50 fee. Orders between $250 - $499 have a delivery fee of $25.
Sharpe delivery routes are limited to specific areas of Ontario, use the postal code feature below to see if you qualify.
Delivery Area
Please enter your postal code to see if you fall within our delivery area and to check shipping lead times.
---
Other Shipping Options
Select shipping options at checkout
Ship to Store Available
Courier Options Available
Orders over $150 (before tax) and shipped by courier qualify for 50% off shipping.
---
Please note that split shipping is not available at this time.