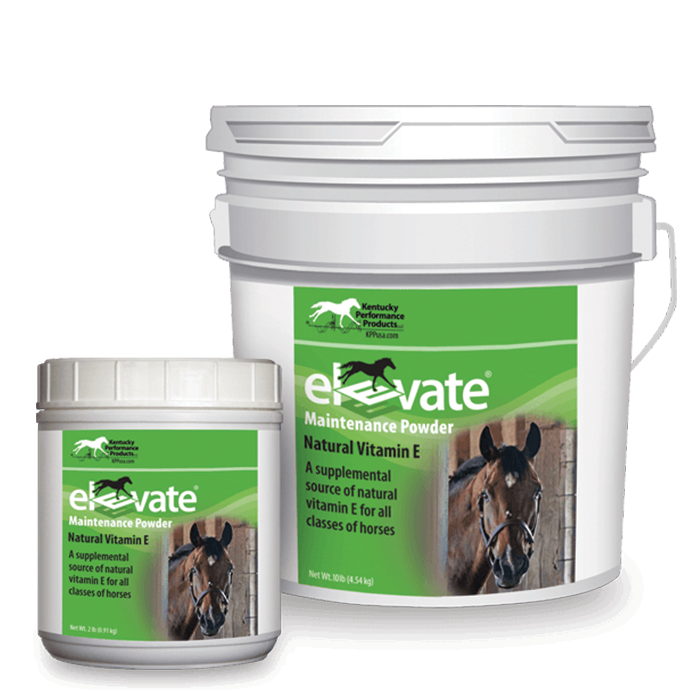 Kentucky Performance Products
KPP Elevate Powder 2lb
Item # 237-00022
IN STOCK ONLINE
Size : 6''L x 5''W x 5''H
Elevate Maintenance Powder is a supplemental source of natural vitamin E for horses of all types and ages. When a more gradual increase in circulating levels of vitamin E is adequate or when vitamin E level needs to be maintained over a long period, choose Elevate Maintenance Powder. Research has shown that circulating blood levels increased considerably after just 21 days of supplementation. Easy to feed and economical, Elevate Maintenance Powder is concentrated, so as little as 7 g per day delivers 1000 IU of natural vitamin E.
Shipping info
Free Truck Delivery
On Orders over $500 before taxes. A $100 minimum order is required for truck delivery with a $50 fee. Orders between $250 - $499 have a delivery fee of $25.
Sharpe delivery routes are limited to specific areas of Ontario, use the postal code feature below to see if you qualify.
Delivery Area
Please enter your postal code to see if you fall within our delivery area and to check shipping lead times.
---
Other Shipping Options
Select shipping options at checkout
Ship to Store Available
Courier Options Available
Orders over $150 (before tax) and shipped by courier qualify for 50% off shipping.
---
Please note that split shipping is not available at this time.