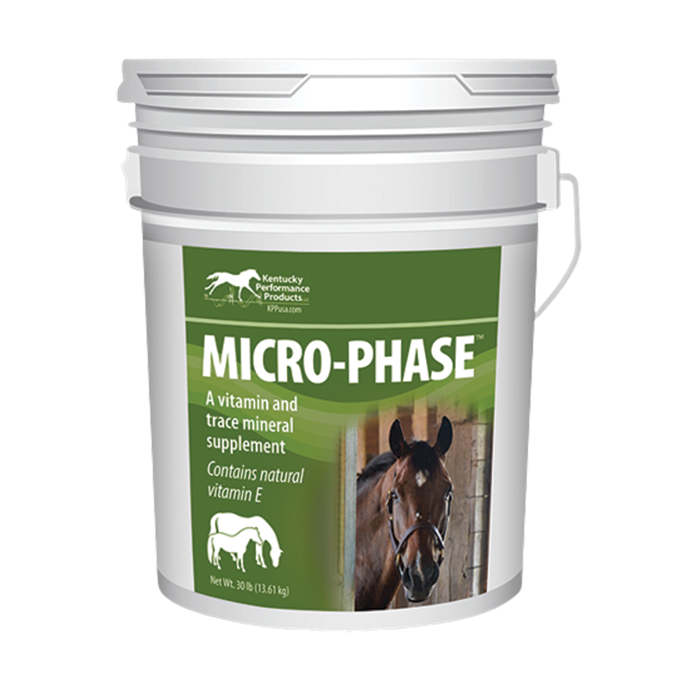 Kentucky Performance Products
KPP Micro-Phase 30lb
Item # 237-MICRO
Unit: 30LB
IN STOCK ONLINE
Size : 12''L x 12''W x 18''H
Everyone has one: a horse or pony that seems to live on air alone; one that eats mostly hay (and not very good hay at that), is restricted from grazing, and gets little to no grain. Micro-Phase offers the perfect solution by providing the vitamins and trace minerals necessary to support good health in a tasty, low-calorie pellet.
Shipping info
Free Truck Delivery
On Orders over $500 before taxes. A $100 minimum order is required for truck delivery with a $50 fee. Orders between $250 - $499 have a delivery fee of $25.
Sharpe delivery routes are limited to specific areas of Ontario, use the postal code feature below to see if you qualify.
Delivery Area
Please enter your postal code to see if you fall within our delivery area and to check shipping lead times.
---
Other Shipping Options
Select shipping options at checkout
Ship to Store Available
Courier Options Available
Orders over $150 (before tax) and shipped by courier qualify for 50% off shipping.
---
Please note that split shipping is not available at this time.