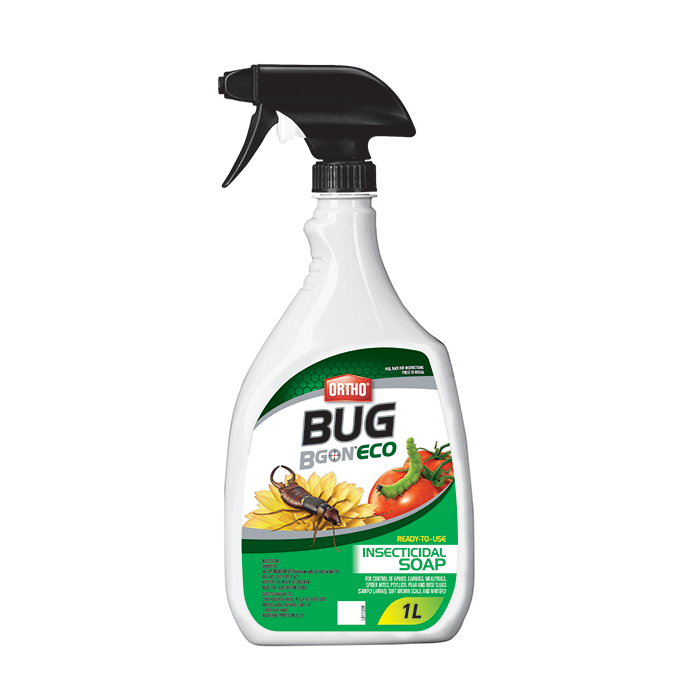 Ortho Bug B Gon Eco Insecticidal Soap RTU 1L
Item # 400-723212
$12.99
IN STOCK
Ortho® Bug B Gon® ECO Insecticidal Soap Ready-to-Use is an effective way to end bug problems in the garden and on house plants. The formula controls pests on contact to prevent damage to your plants. Simply spray to saturate insects on plants to eliminate many common pests such as aphids, earwigs, spider mites, and more. This convenient ready-to-use format is ideal for houseplants and smaller pest control tasks in the garden. This spray can be used on a variety of plants from ornamentals to fruit trees, plus it can be applied to edible produce up to the day you harvest.
Shipping info
Free Truck Delivery
On Orders over $500 before taxes. A $100 minimum order is required for truck delivery with a $50 fee. Orders between $250 - $499 have a delivery fee of $25.
Sharpe delivery routes are limited to specific areas of Ontario, use the postal code feature below to see if you qualify.
Delivery Area
Please enter your postal code to see if you fall within our delivery area and to check shipping lead times.
---
Other Shipping Options
Select shipping options at checkout
Ship to Store Available
Courier Options Available
Orders over $150 (before tax) and shipped by courier qualify for 50% off shipping.
---
Please note that split shipping is not available at this time.