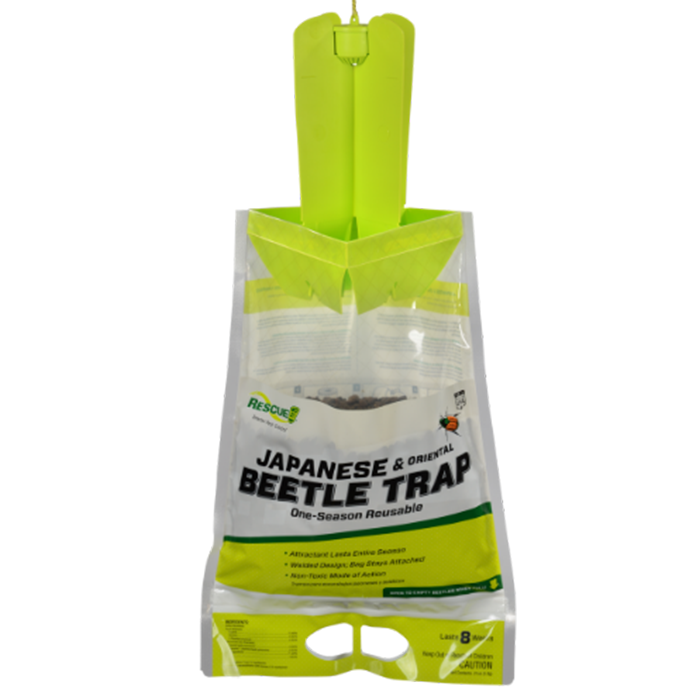 Rescue Japanese Beetle Trap
Item # 400-06694
$14.99
IN STOCK
The trap uses floral scents proven to be a natural attractant, along with the beetle's natural sex attractant. The trap uses a scientifically designed method to control the release of these natural floral and sex attractants to lure both male and female beetles to the trap. The convenient plastic cone design prevents the user from having to handle the actual attractants.
Shipping info
Free Truck Delivery
On Orders over $500 before taxes. A $100 minimum order is required for truck delivery with a $50 fee. Orders between $250 - $499 have a delivery fee of $25.
Sharpe delivery routes are limited to specific areas of Ontario, use the postal code feature below to see if you qualify.
Delivery Area
Please enter your postal code to see if you fall within our delivery area and to check shipping lead times.
---
Other Shipping Options
Select shipping options at checkout
Ship to Store Available
Courier Options Available
Orders over $150 (before tax) and shipped by courier qualify for 50% off shipping.
---
Please note that split shipping is not available at this time.