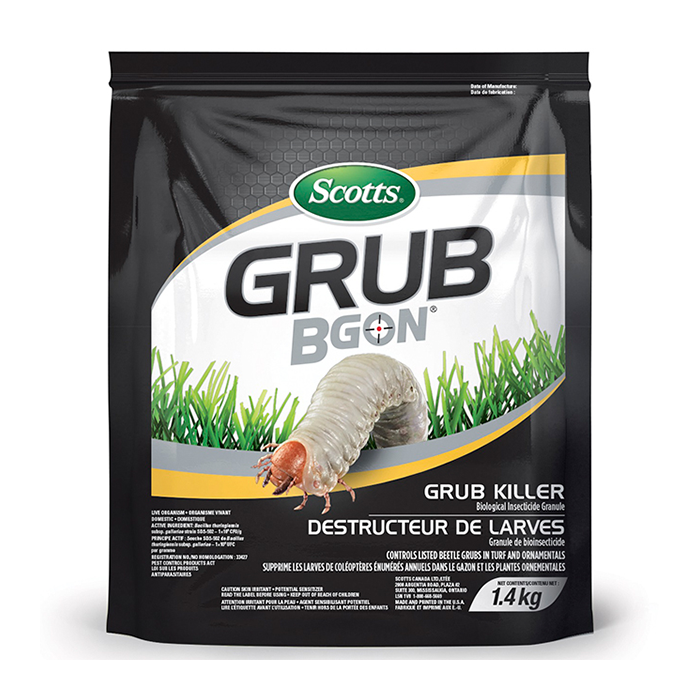 Scotts
Scotts Grub BGon 1.4kg
Item # 400-4731010
$39.95
IN STOCK
Did you observe dead or brown patches in the turf, turf that easily lifts up and peels back, revealing sorry-looking roots and holes caused by skunks or raccoons? These symptoms might be your lawns cry for help and Scotts® Grub B Gon(R) Grub Killer is what you need. This pest control contains a live, soil-borne organism that is effective against a variety of beetle grubs, including June beetles and chafers. After applying, watering or rainfall releases the active ingredient down into the soil and root zone, right where grubs live. Scott's grub killer is effective on beetle grubs found in a wide variety of turfgrass types.
Shipping info
Free Truck Delivery
On Orders over $500 before taxes. A $100 minimum order is required for truck delivery with a $50 fee. Orders between $250 - $499 have a delivery fee of $25.
Sharpe delivery routes are limited to specific areas of Ontario, use the postal code feature below to see if you qualify.
Delivery Area
Please enter your postal code to see if you fall within our delivery area and to check shipping lead times.
---
Other Shipping Options
Select shipping options at checkout
Ship to Store Available
Courier Options Available
Orders over $150 (before tax) and shipped by courier qualify for 50% off shipping.
---
Please note that split shipping is not available at this time.