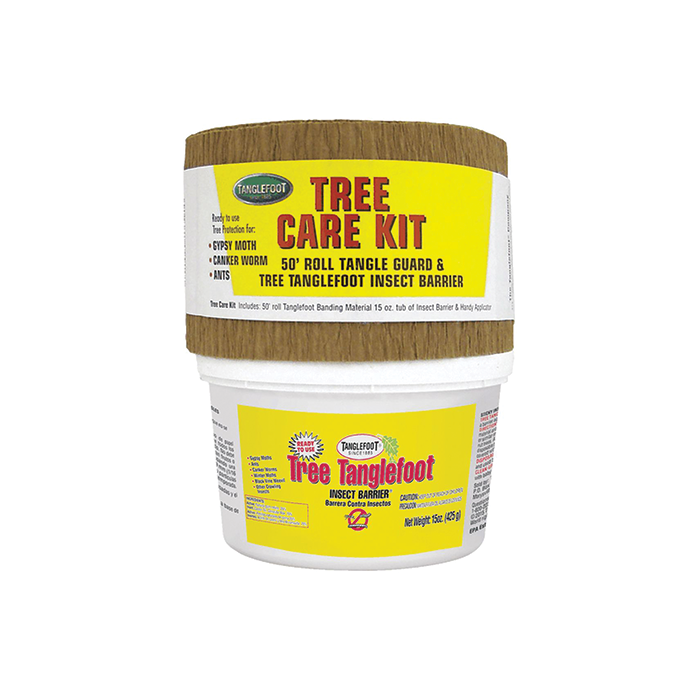 Scotts
Scotts TangleFoot Tree Care Kit
Item # 400-4380106
$17.99
IN STOCK
TANGLEFOOT TREE CARE KIT: Will help you protect trees from many forms of damage. It includes a 50-foot roll of Tangle Guard banding material, a 15-ounce tub of Tanglefoot insect barrier paste, and a convenient applicator. The banding material helps to prevent sunscald and damage from feeding mammals, while the Insect Barrier provides effective protection against gypsy moths, canker worms, ants, and many other climbing insects. The compound is weather-proof for protection that lasts all season long.
Shipping info
Free Truck Delivery
On Orders over $500 before taxes. A $100 minimum order is required for truck delivery with a $50 fee. Orders between $250 - $499 have a delivery fee of $25.
Sharpe delivery routes are limited to specific areas of Ontario, use the postal code feature below to see if you qualify.
Delivery Area
Please enter your postal code to see if you fall within our delivery area and to check shipping lead times.
---
Other Shipping Options
Select shipping options at checkout
Ship to Store Available
Courier Options Available
Orders over $150 (before tax) and shipped by courier qualify for 50% off shipping.
---
Please note that split shipping is not available at this time.