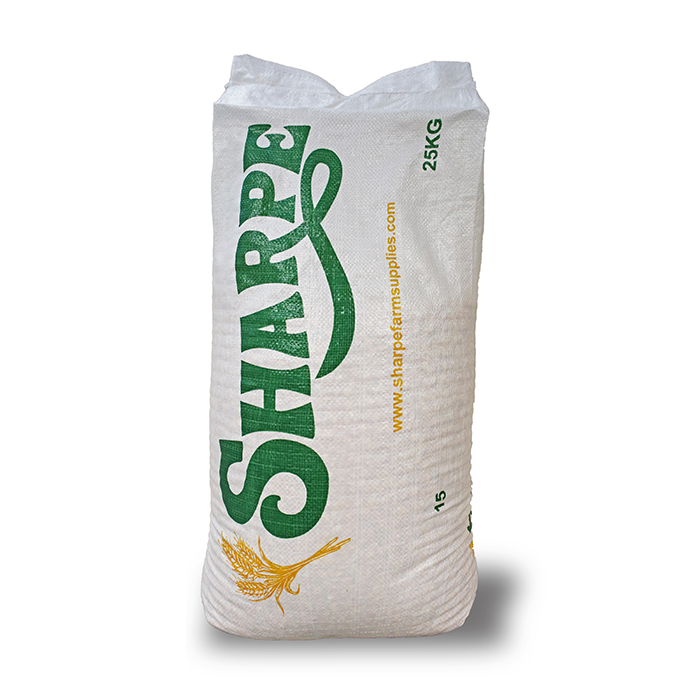 Sharpe
Roasted Flaked Soybeans
Item # 010-120000
Unit: 25KG
IN STOCK ONLINE
Size : 30''L x 17''W x 7''H
Roasted Soybeans are high in energy, fibre and protein. They are steeped to create optimum by-pass protein. Mostly used for ruminants this protein source can be used for most livestock species!
Key Benefits:
Benefits of Roasting Soybeans
Soybeans are naturally rich in high-energy oils, naturally well balanced in protein, and naturally high in essential vitamins, minerals, and trace elements. Soybeans in general are an important source of protein in many animal feeds. Roasting soybeans before feeding them to your herd can destroy mold and other contaminants and makes the beans easier to digest.
Roasting allows the protein to be absorbed by the animal, therefore increasing the value of the feed itself.
Dairy farmers feeding roasted soybeans can see the benefits through higher butterfat in their cow's milk, higher longer peaks in milk production, and better results in breeding and reproduction.
Roasted Soybeans In Dairy Rations
Increase in butterfat
Increased milk production on less feed
General improvement in herd health & appearance
Shipping info
Free Truck Delivery
On Orders over $500 before taxes. A $100 minimum order is required for truck delivery with a $50 fee. Orders between $250 - $499 have a delivery fee of $25.
Sharpe delivery routes are limited to specific areas of Ontario, use the postal code feature below to see if you qualify.
Delivery Area
Please enter your postal code to see if you fall within our delivery area and to check shipping lead times.
---
Other Shipping Options
Select shipping options at checkout
Ship to Store Available
Courier Options Available
Orders over $150 (before tax) and shipped by courier qualify for 50% off shipping.
---
Please note that split shipping is not available at this time.