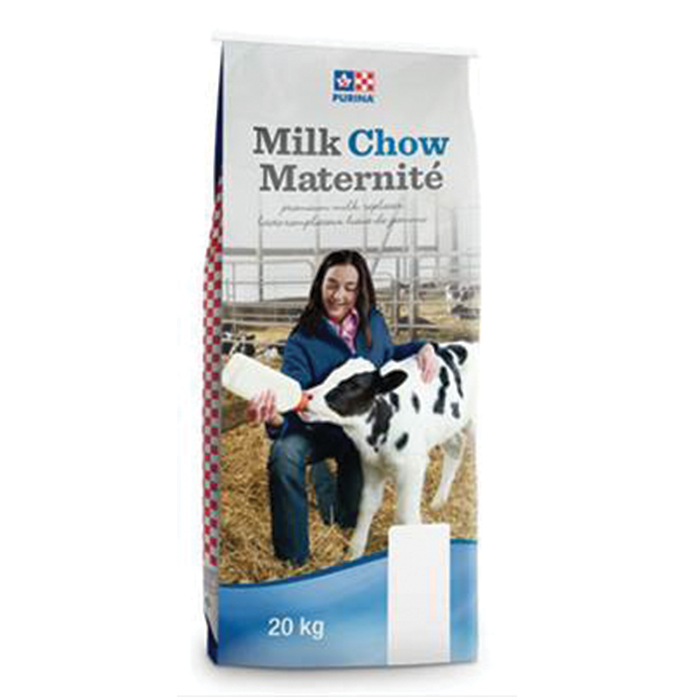 Purina
Purina Milk Chow 20:20 BIO
Item # 042-1007
Unit: 20KG
$93.50
IN STOCK
Size : 36''L x 18''W x 5''H
Purina's Milk Chow 20-20 BIO is an all milk protein, high energy milk replacer for dairy replacements and red veal calves. This product is highly recommended for producers looking for aggressive growth rates & during the winter for calves in outdoor housing. Milk Chow 20-20 contains BioMos, a natural alternative to antibiotics to help prevent diarrhea in calves. Contains all high quality milk proteins. Highly fortified with vitamins & minerals. Contains BioMos. Flash mixing for easy mixing.
Protein 20% Fat 20% Ca 1.0% P .08% Vit E 35 IU/kg Se 0.3 mg/kg
Shipping info
Free Truck Delivery
On Orders over $500 before taxes. A $100 minimum order is required for truck delivery with a $50 fee. Orders between $250 - $499 have a delivery fee of $25.
Sharpe delivery routes are limited to specific areas of Ontario, use the postal code feature below to see if you qualify.
Delivery Area
Please enter your postal code to see if you fall within our delivery area and to check shipping lead times.
---
Other Shipping Options
Select shipping options at checkout
Ship to Store Available
Courier Options Available
Orders over $150 (before tax) and shipped by courier qualify for 50% off shipping.
---
Please note that split shipping is not available at this time.