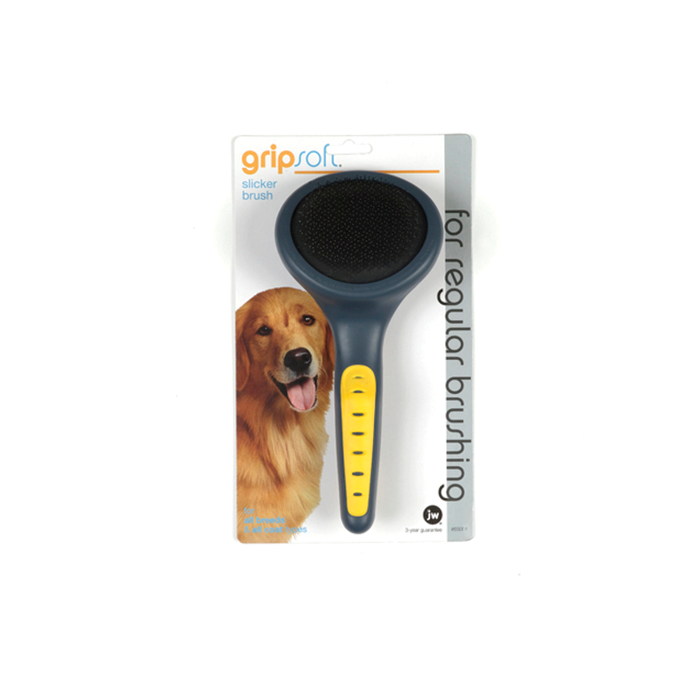 JW
JW Slicker Brush Large
Item # 204-05765001
IN STOCK ONLINE
Size : 10''L x 6''W x 3''H
The JW Grip Soft Slicker Brush with Soft Pins is the ideal brush for daily brushing for pets with sensitive skin. This brush has a rounded head and slightly angled soft pins. The soft pins are gentle, but effective to help prevent matting and to remove dead and shedding fur. The JW non slip ergonomically designed handle is also more comfortable on the hand making grooming a more pleasurable experience for you.
Shipping info
Free Truck Delivery
On Orders over $500 before taxes. A $100 minimum order is required for truck delivery with a $50 fee. Orders between $250 - $499 have a delivery fee of $25.
Sharpe delivery routes are limited to specific areas of Ontario, use the postal code feature below to see if you qualify.
Delivery Area
Please enter your postal code to see if you fall within our delivery area and to check shipping lead times.
---
Other Shipping Options
Select shipping options at checkout
Ship to Store Available
Courier Options Available
Orders over $150 (before tax) and shipped by courier qualify for 50% off shipping.
---
Please note that split shipping is not available at this time.