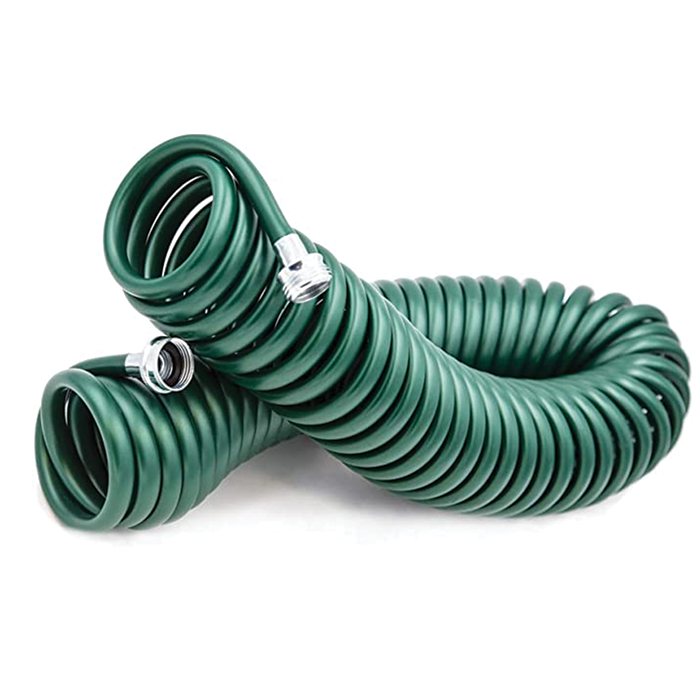 Plastair
Plastair Springhose Coiled Water Hose 25' Hunter
Item # 400-E625B94H
IN STOCK ONLINE
With its uniquely coiled design that actually puts itself away, Plastair's Springhose offers a flexible, lightweight alternative to the standard rubber hose. It's lightweight material reduces user fatigue and its coiled design eliminates the need for a hose reel. SpringHose is a premium performance hose with ultimate recoil memory and equipped with high quality fittings for a long service life.
Shipping info
Free Truck Delivery
On Orders over $500 before taxes. A $100 minimum order is required for truck delivery with a $50 fee. Orders between $250 - $499 have a delivery fee of $25.
Sharpe delivery routes are limited to specific areas of Ontario, use the postal code feature below to see if you qualify.
Delivery Area
Please enter your postal code to see if you fall within our delivery area and to check shipping lead times.
---
Other Shipping Options
Select shipping options at checkout
Ship to Store Available
Courier Options Available
Orders over $150 (before tax) and shipped by courier qualify for 50% off shipping.
---
Please note that split shipping is not available at this time.